My own wedding in October 2010 was a real DIY affair with family members and friends pitching in to make things for us.
I decided to take on the task of making my own wedding gown along with 5 Bridesmaid dresses, 7 waistcoats and ties for the men and even a frock for the Best Man's Girlfriend!! I chose a vintage looking locket for my jewellery (so I could put a picture of my late Grandad in it and have him there with me) and to add my own personal touch I added on a swarovski crystal star charm.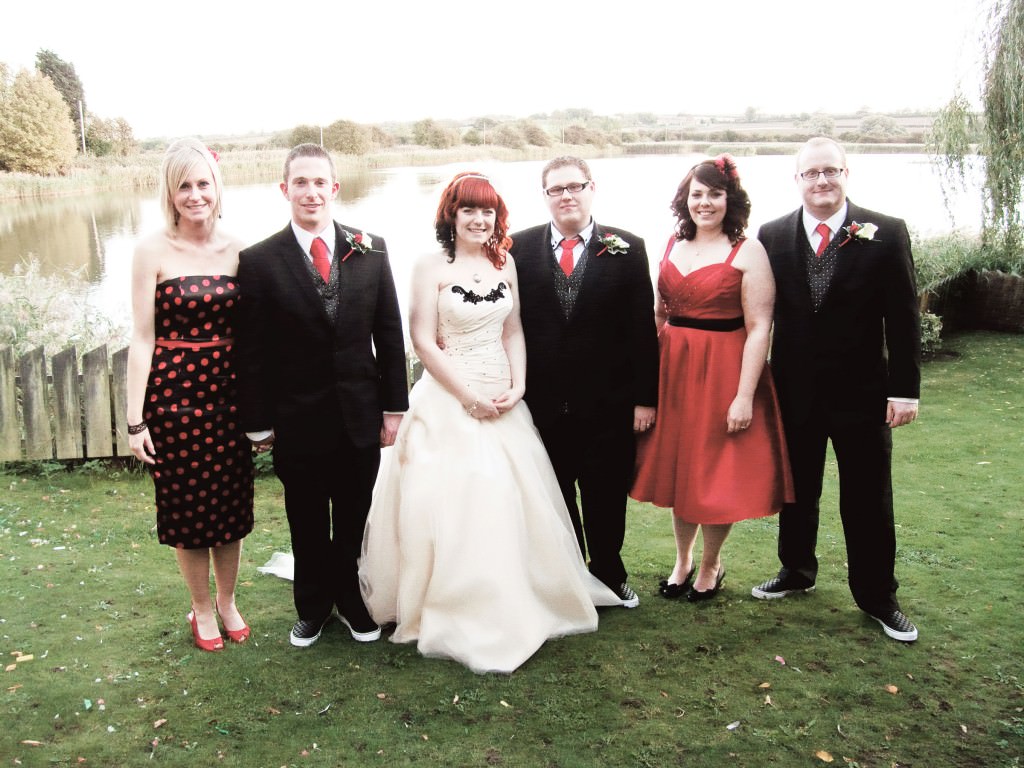 This inspired me to make jewellery for my bridesmaids too. I even made the tulle flower headbands each of them wore.
Myself and my Mum made quirky artificial floral bouquets for myself and the Bridesmaids. We also designed all of the stationery for the wedding from invitations to table plan! These were all made up by ourselves with the help of my two best friends (and Bridesmaids!!)
My sister in law, who is also called Kate Elizabeth, had her own business making beautiful cupcakes and occasion cakes so as a Wedding gift she offered to make our cake as a surprise that we wouldn't get to see until after the Wedding Ceremony.
They looked and tasted amazing!! Kate even made us glittery "cake pops" as our favours. We loved the idea of a Candy Buffet for our evening reception as I am a sweetie addict!!! So my Husband's Mum and Sister bought a load of sweets.
My Mum and I collected some glasswear and between our reception and night do, my Mum, Mother in Law and Sister in Law set up a Willy Wonka Style Sweet and Cake buffet. And the whole thing was polished off that night!
For the bits we couldn't make ourselves we used local small businesses, all of which I would highly recommend to any Bride.
Dresses/Bouquets/Stationery/Accessories: The Party Frock (Kate and Jacky)
Cake/Favours: Kate Elizabeths Cupcakes
Venue: Reeds Hotel, Barton Upon Humber
Chair Covers: Bow Belles Chair Cover Hire
Balloon Table Decorations: Finishing Touches
Button Holes/Corsages:The Bridal Boutique by Nettina
Photography: Beauty Beyond Elegance Photography